A Successful 2022 IIANM Conference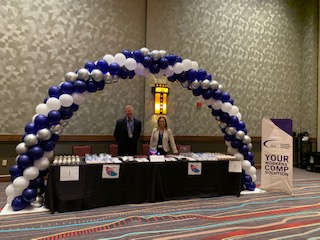 "Just a little feedback on the annual conference that was held by New Mexico Big "I" Association (IIANM), where AIC was the Elite sponsor for 2022 on October 11, 12 & 13th. The CEO, Patty Padon, noted that she was extremely pleased with the turnout for the three-day event. Pictures of the event can be viewed at https://iianm.org/2022conventionwrapup/.
"Thank you to everyone who helped make this event possible for AIC and Stephen Greenfield at the trade show event on Thursday! Next year's conference will be back at the beautiful Sandia Resort & Casino here in Albuquerque on October 17th – 19th, 2023" – William Arrowood, President.